First Public Demonstration of Its Mobile Power Generation System
(Tampa, FL, January 9, 2017) Cool Technologies, Inc. (OTCQB: WARM) ("Cool Tech"), an innovator in motor and generator power improvements, energy efficiency, and heat removal technologies, announced today that its Mobile Generation (MG) system will be charging electric vehicles at the North American International Auto Show in Detroit. The public demonstration of the Ford F350 dually retrofitted with a 30 kVA system under the bed will occur in the Cobo Center's atrium all week. Autonomous electric vehicles used to shuttle exhibitors, attendees for the industry preview and members of the press will be charged as needed.
The technology enables Class 3 to 5 work trucks to output both single and three phase power for one quarter the weight of a comparable tow-behind and for less cost. It eliminates the need for a tow-behind, so other equipment can be towed. And while the truck being demonstrated runs on either standard gasoline or compressed natural gas, the MG system also operates on vehicles powered by other types of fuel including diesel, LNG, solar, or fuel cells.
Cool Tech will begin marketing MG systems ranging from to 20 to 70 kVA for sale to original equipment manufacturers, corporate and fleet users and up-fitters beginning in the month of February.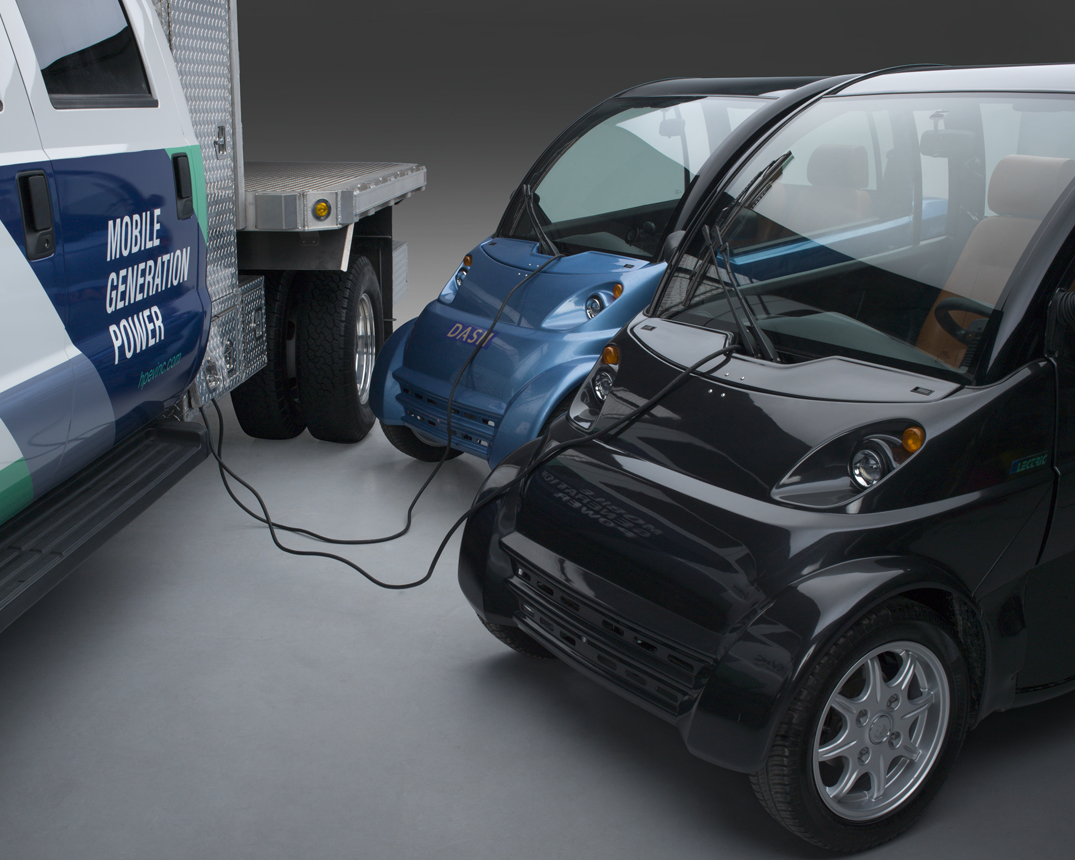 About Cool Technologies, Inc.
Cool Technologies is an intellectual property and product development company commercializing patented thermal dispersion technology across multiple platforms. For example, it works with partners such as Emerson Electric and Nidec Motor Corporation to manufacture products utilizing their assets. The Company has additional patents-pending for other OEM applications of its proprietary heat removal technologies. Tested and validated by two third parties, ESSCO Pumps and Nidec, the Company's cooling system eliminates the need for costly modifications while increasing power output of pumps, fans, compressors, batteries, motors, generators and bearings.
Safe Harbor Statement.
This release contains forward-looking statements within the meaning of Section 27A of the Securities Act of 1933 and Section 21E of the Securities Exchange Act of 1934. These statements are based on plans and expectations of management and are subject to uncertainties and risks that could affect the company's plans and expectations, as well as results of operations and financial condition. A listing of risk factors that may affect the company's business prospects and cause results to differ from those described in the forward-looking statements can be found in company reports and documents filed with the Securities and Exchange Commission. The company undertakes no obligation to update or revise any forward-looking statements, whether as a result of new information, future events or otherwise.
For more information, read the blog at cooltechnologiesinc.com or contact ir@cooltechnologiesinc.com.